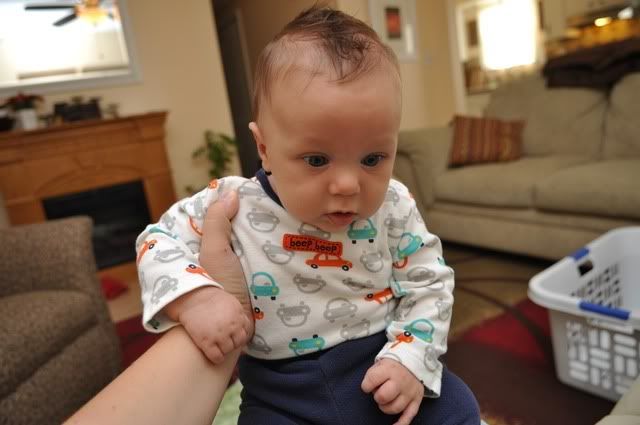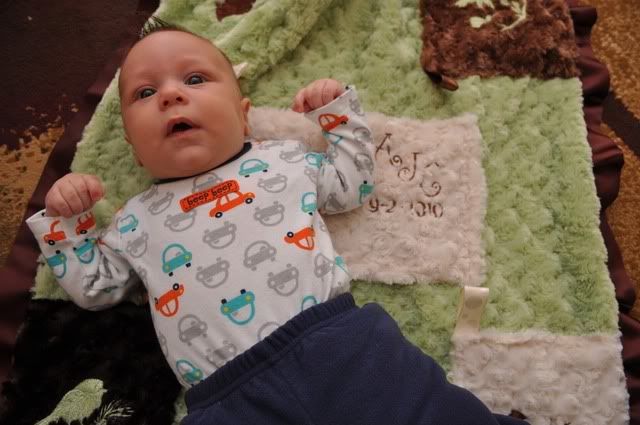 Sorry mom I know.. I don't take enough pictures and post them on my blog! I said I would, but I get busy. I finally took a few today, I had some about a week ago, but I'm not sure where Joe put them..hmm. Anyway, Adam wasn't in the best of moods so I could only get a couple of decent ones. He'll be two months tomorrow, and it's slipping by. =o(
Last night was the best night's sleep he's gotten, 5 hours woke up and then another 5. I can't ask for much better than that!
He's still our little sweetheart, so snuggly and happy. Pretty soon he'll be able to sit in his little bumbo..which is pink (I need to see if I can get someone to switch with me!)
I plan on getting more pics soon..I promise!!!