We left Asheville Saturday, and drove 6 hours to Oak Island, North Carolina. We manged to get there at around 6:30 pm and checked into our Beach house rental. The house wasn't too bad, nicely decorated and room enough for 8 people to sleep. The great thing was we were only a few steps from the beach, and we could see the waves from our deck. Nice!
So Sunday we relaxed and went to the beach, let Judah dig in the sand and play in the water. Addie wasn't too crazy about it to begin with..but she got used to the water eventually. The beach wasn't crowded at all! It was so nice!
Monday we drove into Wilmington, which is about 30 minutes away, and visited the
Children's Museum
. It's geared towards kids ages 1-8, perfect for Judah! He absolutely loved it! They had trains, a kid-sized grocery store and diner, art room, teddy bear hospital (kids could give a teddy bear a check-up) and a giant pirate ship! There was even an area for Addie to crawl around on squishy stuff.
All of it was interactive and Judah could have stayed there all day!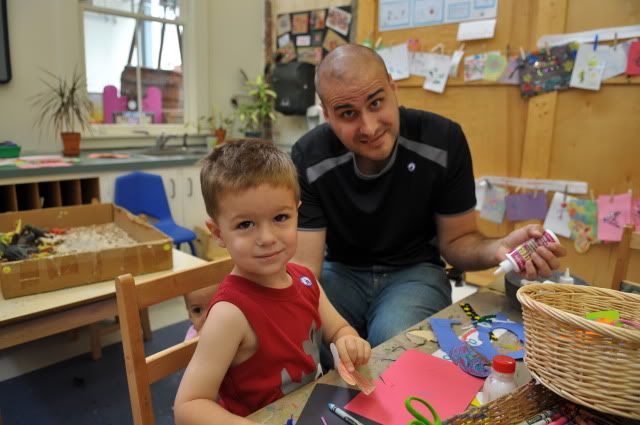 We did an art project in the art room...Joe helps Judah make a butterfly with wings and pipe cleaners. Judah played at the diner and served us "lunch", after shopping at the grocery.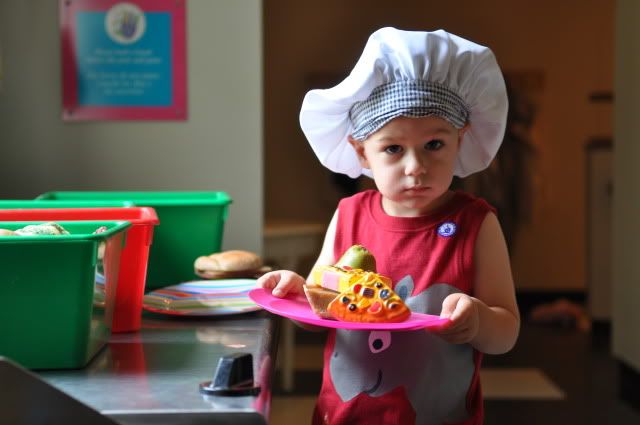 After a few hours, we had lunch @
PT's Old Fashoined Grille
(yummy burgers!) and headed over to the U.S.S. North Carolina battleship and did the tour..which was a bad idea, because it was blazing hot and halfway through climbing up and down the tight stairs we were ready to go.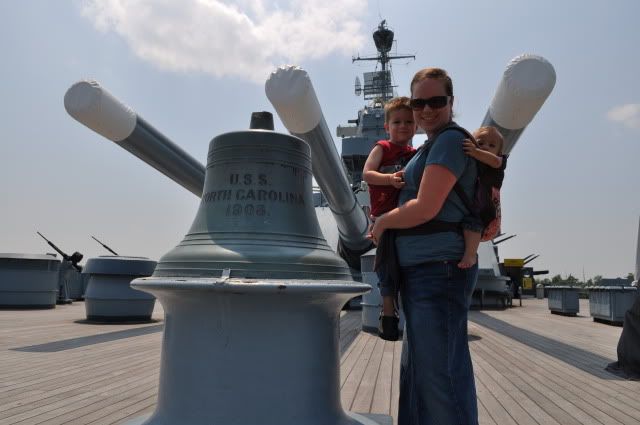 Judah like some of it though..we put him in one of the giant soup pots in the galley. lol
So we went back to the Children's Museum, just in time for face painting!
And we got to check out some of the museum that we didn't look at earlier.. like this glow-in-the-dark room...
On the way back to the beach house, we stopped off and got some fresh shrimp to cook up some shrimp scampi for dinner. Afterwards we went back to the beach for a great sunset!