Wow it's been awhile since I've updated this blog. Sorry folks! Life sure does get bustling and busy over the holidays!
We took a drive down to GA to be with my family over Thanksgiving. Judah of course loves seeing Poppy and Grammy!
Here's my brother, Andrew, with Addie.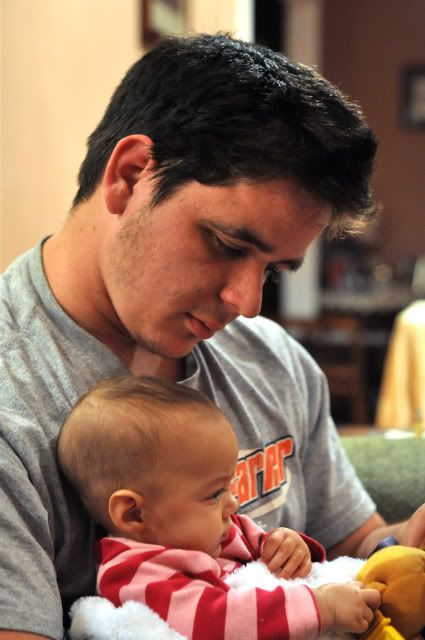 On the long drive down we stopped off at a rest area and let Judah run around.
Me and Addie rocking on the porch.