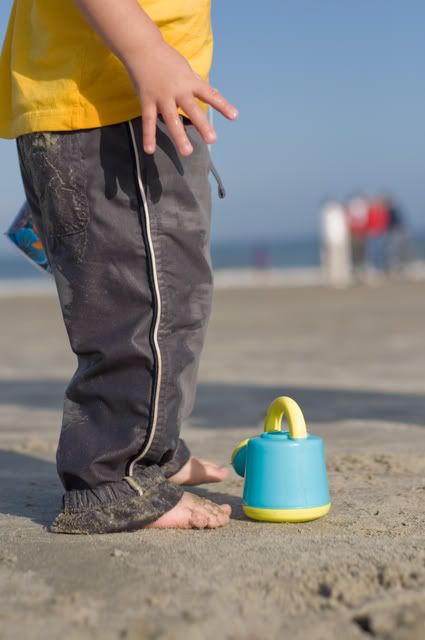 Yay for Vacations! lol This year we traveled once again to Georgia to see my family over the Christmas Holiday. The weather was warm... I can't tell you how much I love warm weather! When we left Indiana Sunday night, it was 7 degrees! Anyway, it was great seeing everyone and spend Christmas together!
We planned on leaving to come back home on Saturday morning, but Friday we saw the weather was going to be 75 degrees, hmmm... maybe we should try and go to the beach! So we loaded up the kids and headed to Tybee Island...and I'm so glad we did!
We got there that morning and fog was covering the water.. we walked for awhile on the sand. It was a bit chilly with the breeze off the water, so we checked out the Marine Science center..which had different kinds of fish and turtles to look at.
Then we walked along the pier and watched all the people and birds... so relaxing! Addie fell asleep in her babyhawk.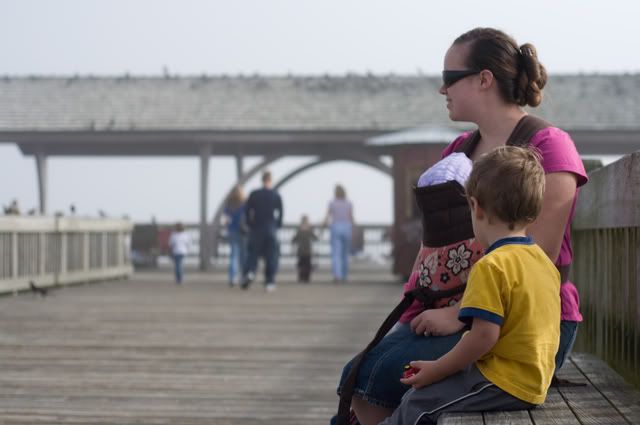 We decided to go to Fannie's on the beach for lunch. I had eaten there probably over 10 years ago, and I couldn't forget their nachos! We also tried their shrimp burger which was really yummy too!
Back to the beach to dig and play in the sand...the water was chilly, but there were still kids in bathing suits jumping in the water!
It was so nice and relaxing! Maybe next time we'll stay for a week! =o)