We went up to Huber's last weekend, and did some apple picking! Judah found a teeny, little apple and ate it, (we were allowed to eat one per person). We ended up with about 12 lbs of apples, which half are in the crockpot right now turning into apple butter. =o)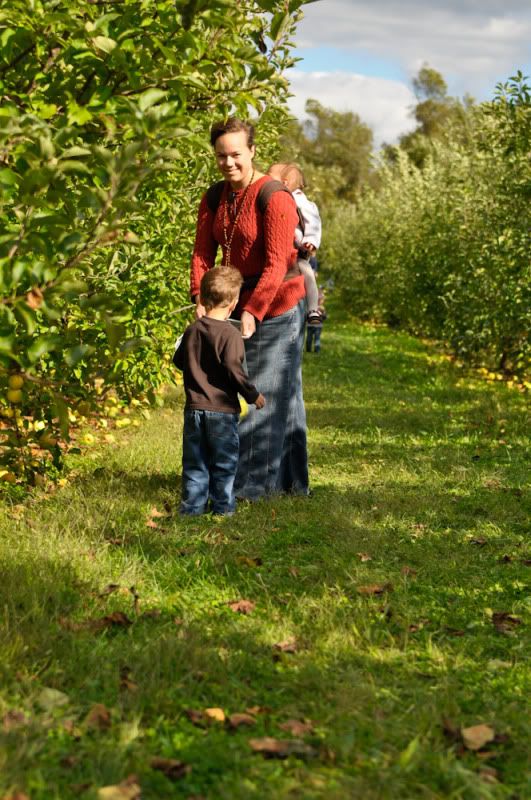 After picking apples, we ate some of Huber's Apple cider doughtnuts, hot! Oh man they were good! We went over to the family fun area and did the corn maze, Judah drove around on a mini tractor, and Joe took him for a ride on the pedal go-carts.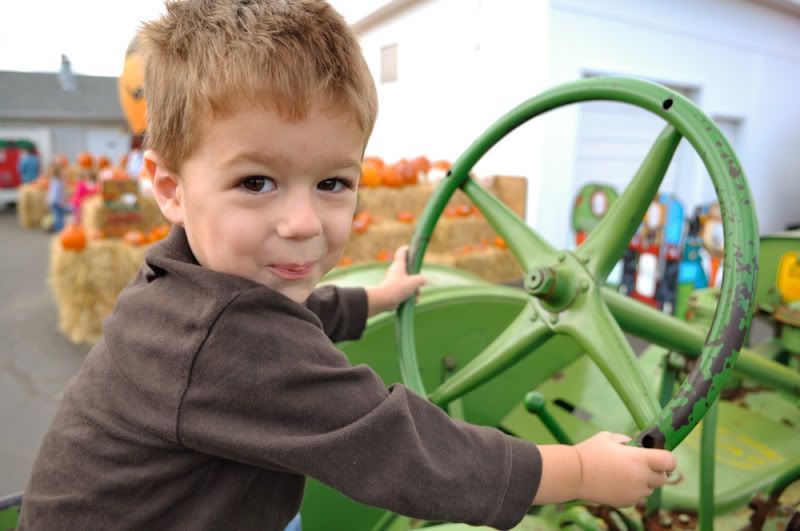 It ended up getting a little too cold, so we headed out..stopping off at a little farm to grab a few pumpkins. What a fun fall day!